Exploring the Universe: My solo Singapore trip, part 2--Bras Basah Complex!
July 28th, 2013 (05:14 pm)
I deliberately looked for a hostel in the Bugis area because I had a mission. I've been reading about this place called Bras Basah Complex, filled with books, graphic novels and arts and crafts supplies. I can still remember how ecstatic I was with all the pens and trinkets I got when I explored Kinokuniya at Takashimaya during our first visit to Singapore.

My loot! Thanks for the Oh Comely mag, Patricia! I love Oh Comely, so sweet of you! :)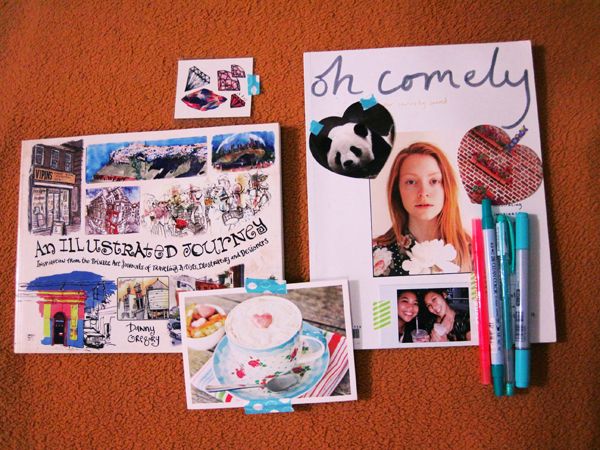 Welcome to hoarder heaven: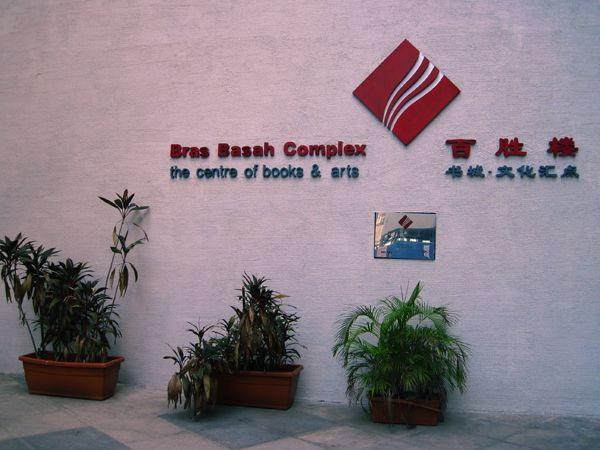 But first I had to eat lunch for sustenance. There was a Mcdo beside the complex and I was intrigued with the "Singapura Special", which had a beef rendang burger, rose mcfizz and curry shaker fries. I enjoyed my meal immensely, diet schmiet.




They had comfy chairs that I wanted to take home too: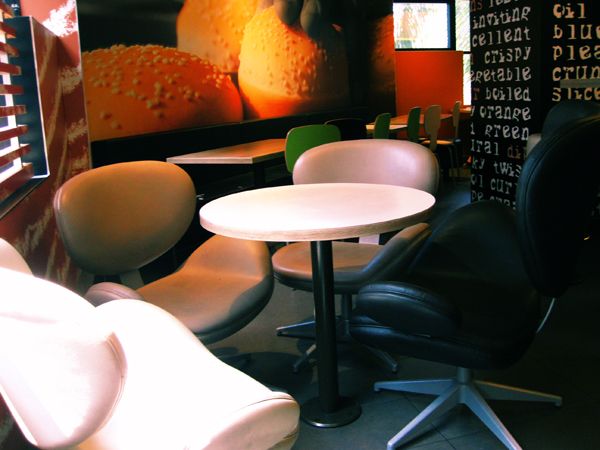 Then back to Pop! Bookstore where I went a bit crazy with the pens. So many choices! I think I spent around 2 hours just testing the different pen brands and choosing colors.

I checked out the famous Cat Socrates, and fangirled when I saw the resident kitty, Chestnut. He let me pet him a bit before he strutted quickly to the corner, away from annoying human hands.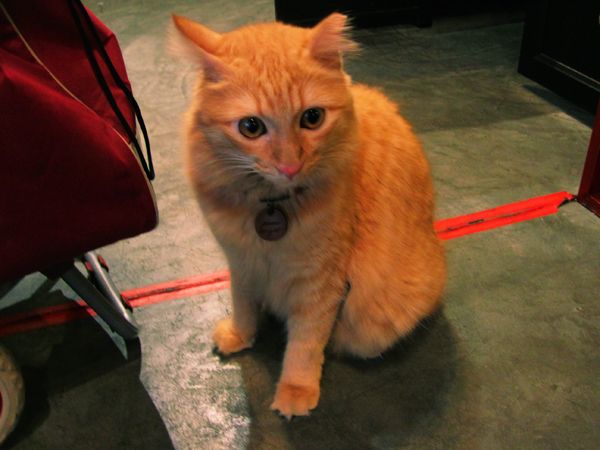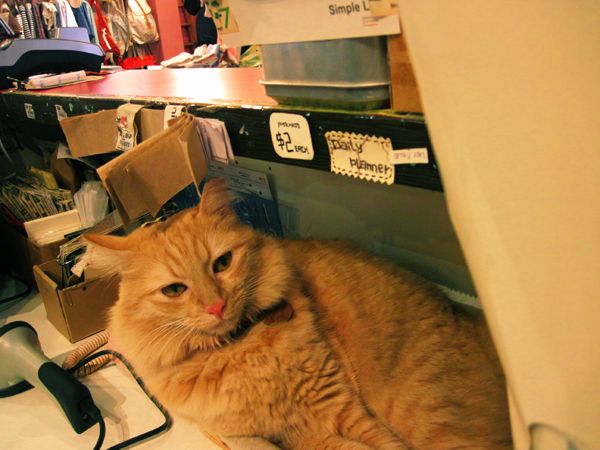 I wanted to live in that store but Chestnut might not like it heh. Check out how pretty the store is: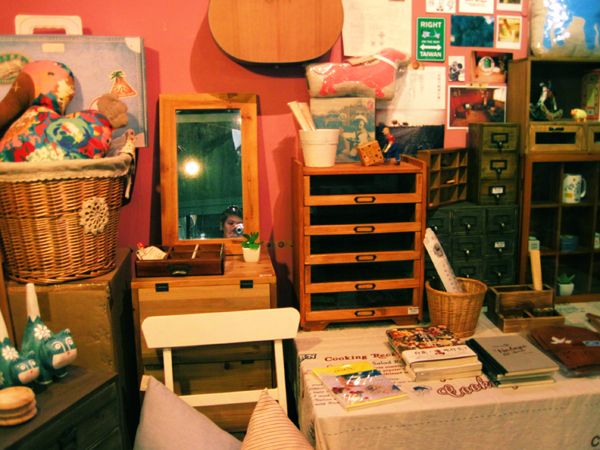 Art Friend is heaven! Arts and crafts heaven. Also, they had a sale (up to 70% off!) and I was just so lucky to be there during the sale period. When I entered the store I was saying sorry to my wallet since my heart got all excited. Here's where I bought my very first Copic Ciao pen. Still pricey despite the sale price, but it makes me happy. In heaven maybe I'd have a boxed set with all the colors haha. Also got myself a teal Derwent pastel pencil, which was 70 percent off and set me back around Php20. Score!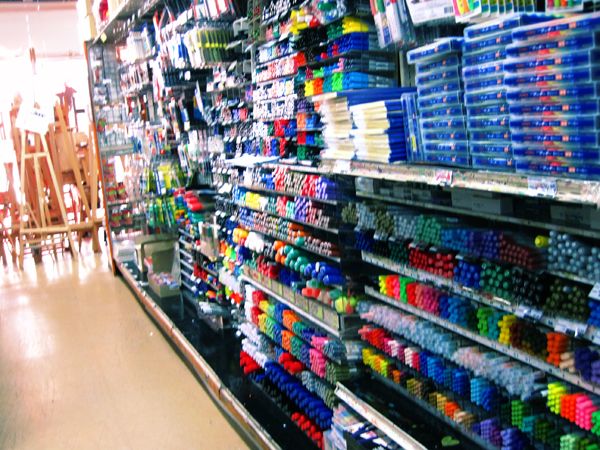 I'm a Danny Gregory fan so when I learned that he has a new book, An Illustrated Journey, I listed it in my booklust list. Basheer Graphic Books had a wide selection of artsy books and I think I whooped a bit when they told me they had a copy. The people there are so nice and helpful, and I wanted to buy the Lula and Uppercase mags but ran out of moolah. Maybe next time:




Met up with an lj-friend,
puptea, who is also my snailmail pal! She was so cool and awesome and I'm so grateful that lj's such an enabler. :) We chatted over "sninner" (snack and dinner according to my gf heh) at Platypus Kitchen, where I had this amazing mushroom risotto. Then milktea at Koi, where I had ice cream milk tea with pearls. I can't forget that risotto till now since I love bacon and mushrooms. I felt like I've known her for a very long time. :)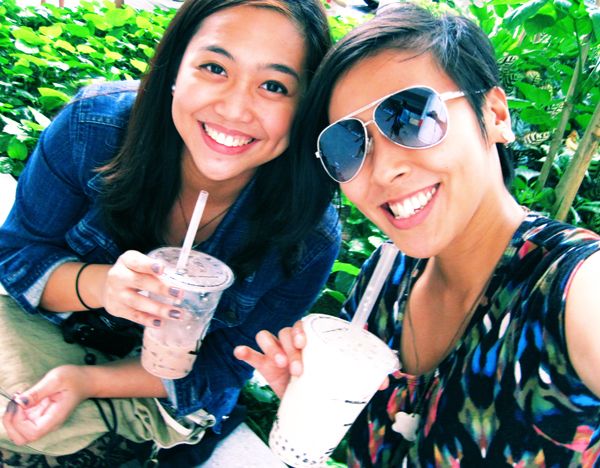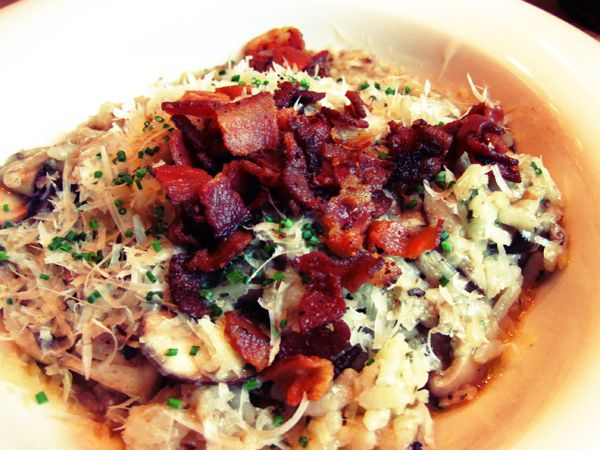 I love visiting libraries when we travel (I wish we had one nearer where I live) and their National Library was absolutely perfect. I drooled over their magazines--they had a lot of interesting titles, and they were well-organized. Also, look at the names of the rooms, how lovely:




Collab between Maira Kalman and Daniel Handler! Found inside The Paris Review. Oh man, I wanted to read everything there!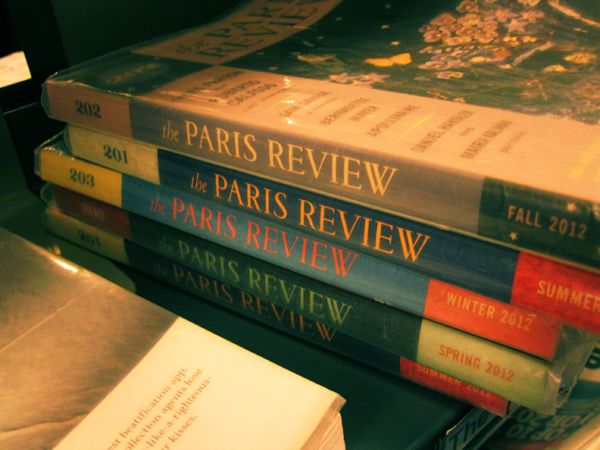 They also have Zoetrope! (look, Sel!)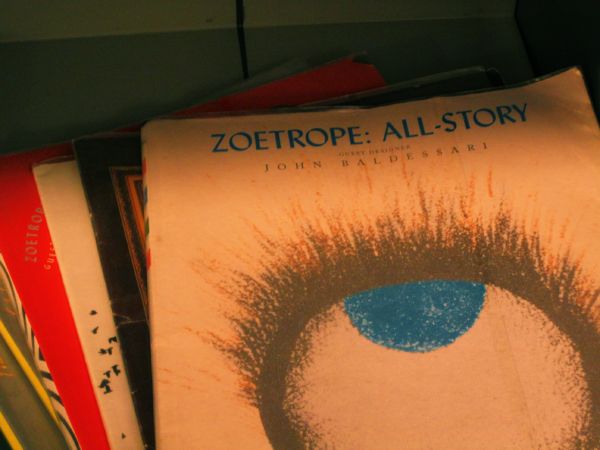 They had a section called "My Tree House", the World's 1st Green Library for Kids. It was magical. The kids (and adults) there are so, so lucky. If I lived there I would make Saturday my library day. I still remember being among the top borrowers at our school library during my grade school and high school years, and how comforting the library was, how it felt like home. When I was a kid we had a big ship inside the library and it certainly added to our sense of wonder and imagination. I miss those days.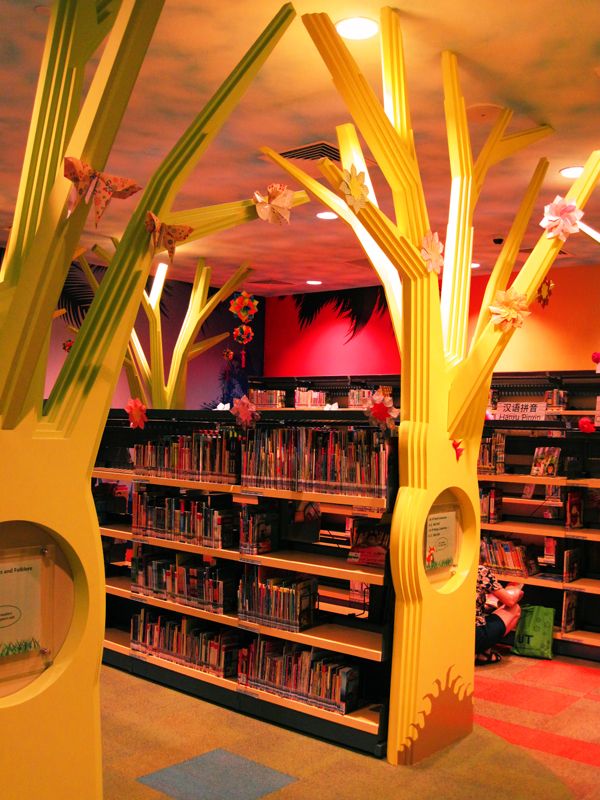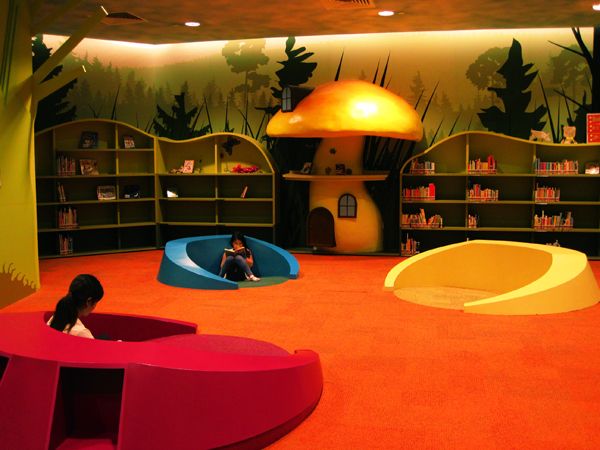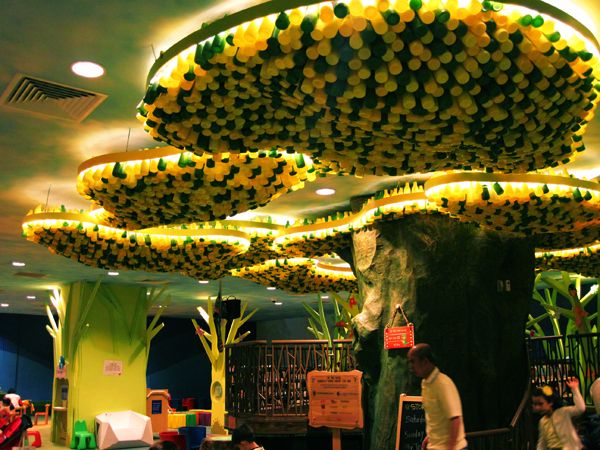 This trip made me realize how much I enjoy exploration and wandering. Recently I've been walking a lot and learning more about the place where I now live. I also see myself going to more places and staying at hostels in the future.
Here's what I learned from my stay at a hostel:
1.
Bring an eyemask and earplugs. And a sarong too.
I was prepared with all three, but the light from the nearby bed wasn't turned off till morning and reflected on the walls near the area of my bed so it was still peeking from the sides of my eyemask. I contented myself with covering my eyes with my arms so I could fall asleep.
2.
Please be considerate and think of your roommates as well.
I was woken up in the wee hours of dawn (around 3 am) by a roommate who sprayed really strong-smelling perfume and it triggered my asthma and allergies.
3.
Since you share a bathroom, it would be easier to dress up if you wore shorts or a skirt instead of pants when going to the bathroom.
4.
Do not wear just a towel in the common room, even if you don't have any other clothes. We'd rather see a guy with dirty smelly clothes than a guy with just a towel on (see previous post).
It's creepy even if you think your bod deserves to be seen by the world.
5.
Aside from your big backpack with clothes and other stuff, bring a smaller bag to lug around with you containing your valuables for your peace of mind.
6.
If you're shy and want to meet new friends, bring some local candy/snack.
That's what I did. I had some guava and mango-tamarind candy from the RP (export quality) and I shared them with the other people at the hostel, and this was a great conversation starter. The guys from Holland haven't seen or eaten a guava and they were really curious about it. Plus, Pinoy Pride!

At the Changi airport: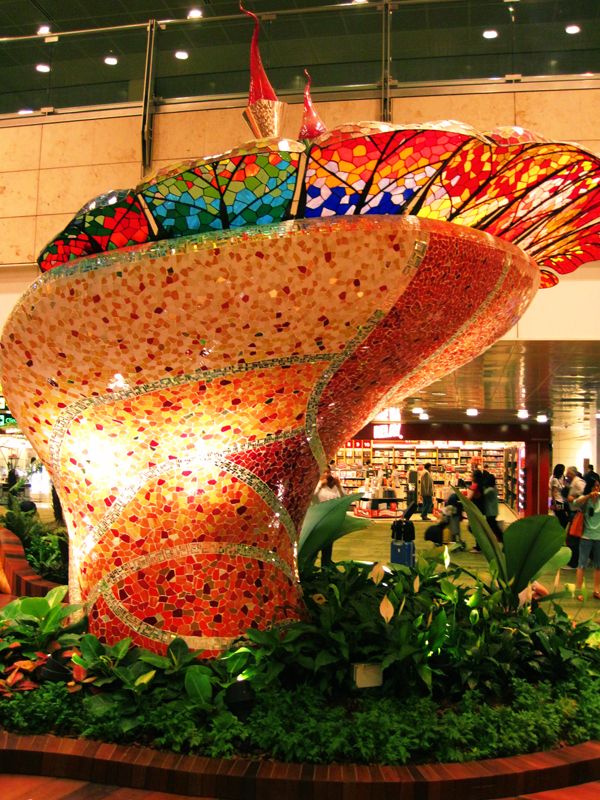 Lemongrass with mangoes and aloe vera jelly. It was ok.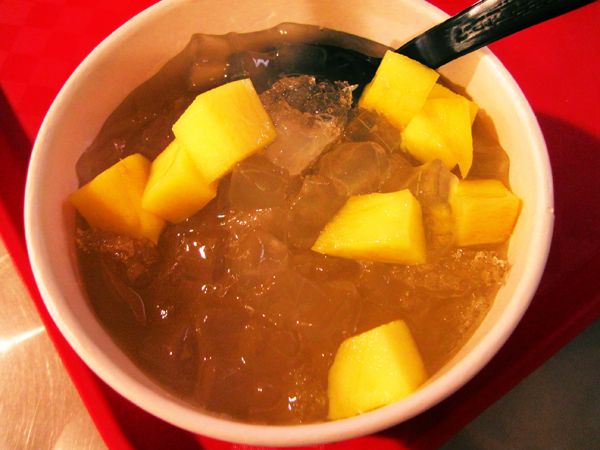 Inspired by this trip, I made a DIY scratch map, with the countries I've visited scratched off: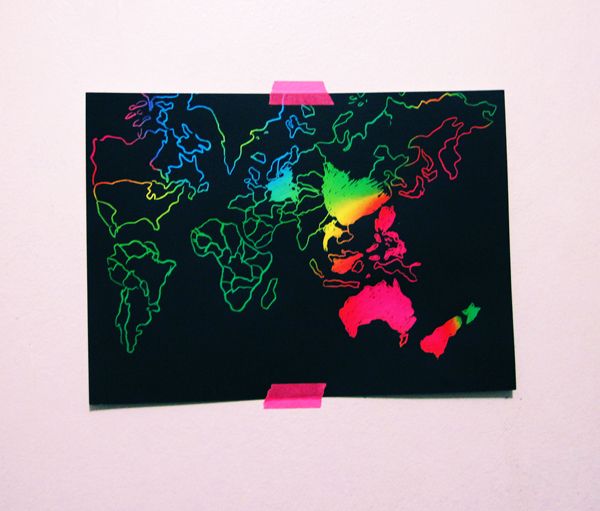 I'm really grateful for my supportive enabler partner, my folks, Niki and Patricia (for being gracious and wonderful guides), and all my other friends who encouraged me and calmed me down when I confessed how nervous I was. The Universe is forever awesome, and this world is such a beautiful, beautiful place. Till the next adventure! :)

Read part 1 here.