Exploring the Universe: My solo Singapore trip, part 1
July 27th, 2013 (01:01 am)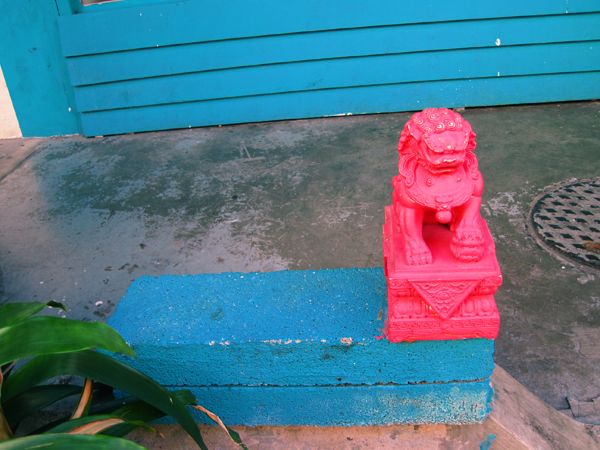 Confession: I have never traveled abroad without my family. Whenever I read about women backpacking solo I am filled with awe and envy. The truth is, I don't think I could be as brave as them. I'm an over-anxious Capricorn living with too many solo travel fears: What if my passport got lost or stolen? What if my money isn't enough? What if I encounter bad people? What if I miss my flight back home?. I also have hostel fears but they're mostly concerns related to missing property or bedbugs. To conquer my (mostly irrational and OA) fears, I added these two items tomy grand bucket list:
1. Travel solo abroad
2. Go backpacking and stay in a hostel
I also added traveling with my partner abroad there--we've been to a lot of places locally, but we've never gone abroad. I thought that this was the item that was going to be ticked off my bucket list this year when the gf sweetly surprised me with Singapore tickets but it turns out that the Universe had other plans for us. She has major school and work stuff at the time of our travel and couldn't join me. I didn't want two tickets to go to waste and considered going on my own. After all, I did wish for that experience, and I've been to Singapore
before
, so it wouldn't be as scary. Thanks for being a wonderful enabler, love! ♥
I was still scared though. Have I also mentioned how I'm actually scared of flying? I love being in new places but it's the "getting there" part that terrifies me. I get dizzy especially during take off and I can't stand turbulence so Bonamine is my best friend. However, this year, during our Bali trip, I dared myself to look out the window during take off and it lessened my fear of flying. Now I enjoy anticipating the separation of the plane from the land, and how the houses look smaller and smaller while we approach the clouds. I imagined I would be doodling in my travel journal during the flight but I guess I was too tired so I mostly slept, heh.

Had some yummy chicken teriyaki from Kaishu before the flight: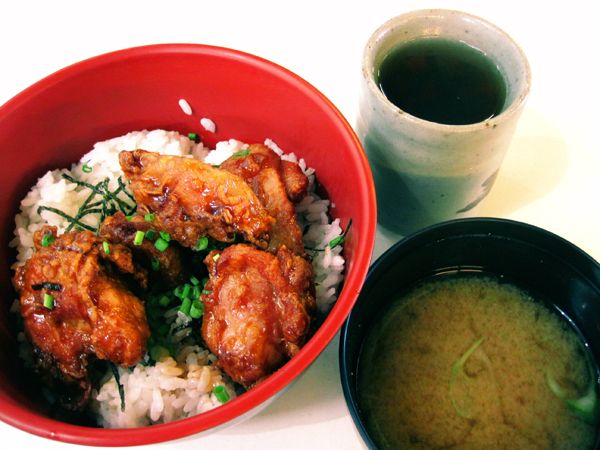 Partly cloudy, when we left MNL:




But then the skies turned to a glorious blue and the clouds looked like fluffy popcorn:




Giant mechanical bird: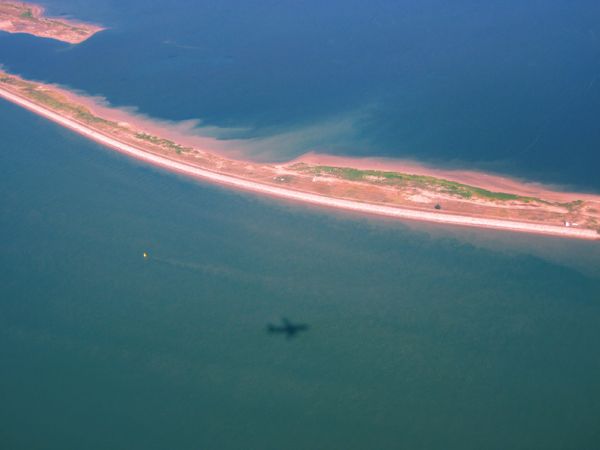 Real birds!




I stayed at Shophouse The Social Hostel at Bugis. Pretty awesome place. I spent an entire afternoon checking and comparing hostels and prices and checking the area of the place and this place won. No bad reviews at Trip Advisor, probably because they think of everything--friendly staff, bunks with hangers and light switches, lockers, a rooftop with a nice view of the city, free breakfast all day (nutella and jam with toast, cold milk and cereal), fast and free wifi and a rec room with playstation, board games, magazines and apple computers for surfing the net (they had macs and ikea plates and cutlery--felt swanky :)). The best part was the location. It was in Arab Street, just a short walk from the Bugis MRT station. Very convenient since I wanted to check out the National Library and Bras Basah Complex. I felt like I made the right choice, yay! (#adultchoices)

Breakfast room, cozy and nice-smelling: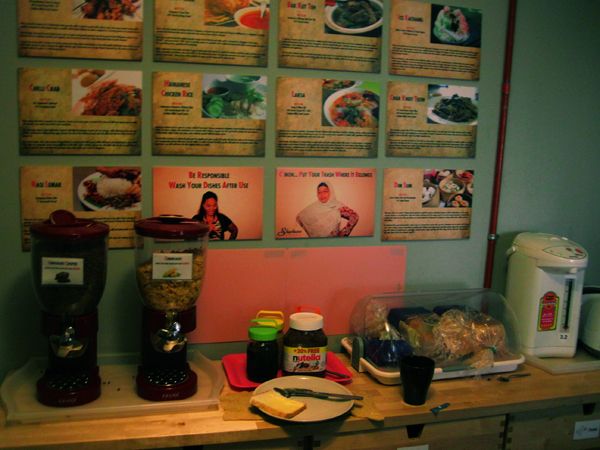 My bed is on the lower left. I chose the 12 pax per room, since it was cheaper. An all-female room for my first solo hostel experience. Baby steps.: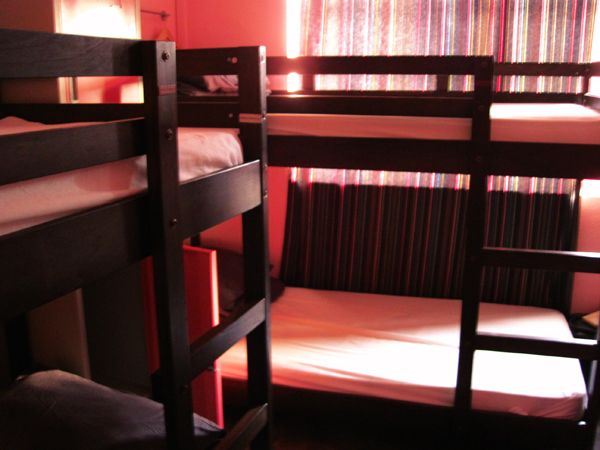 View from the rooftop. Haji Lane was just one street away!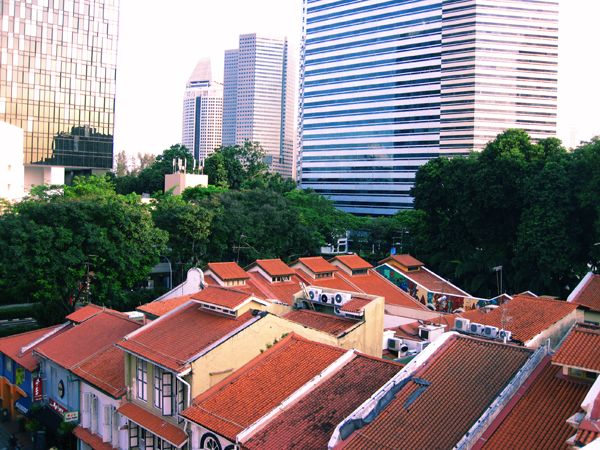 Freedom wall. I like how they had this and a community board and photos of past guests.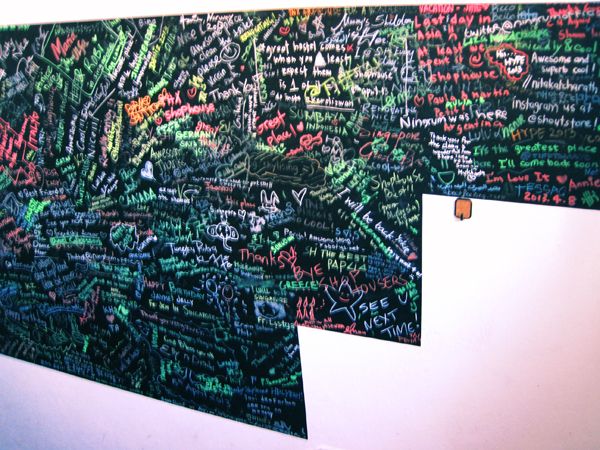 Outside the hostel--shawls, carpets, beautiful fabric: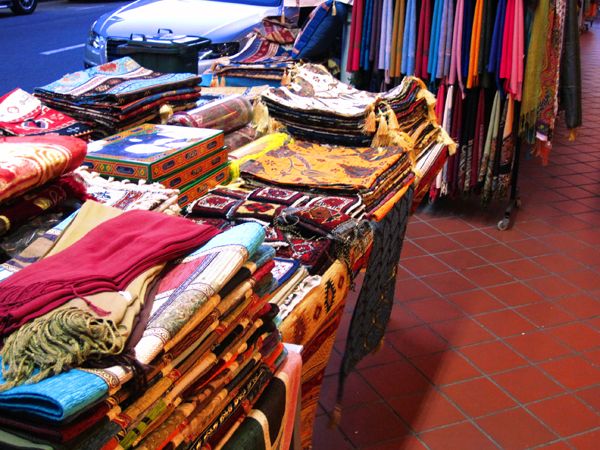 Niki dropped by the hostel to fetch me--thanks for taking me to those nice places, Niki! For dinner, she had noodles and I had this duck plate with rice (can't remember the name of the place, sorry!)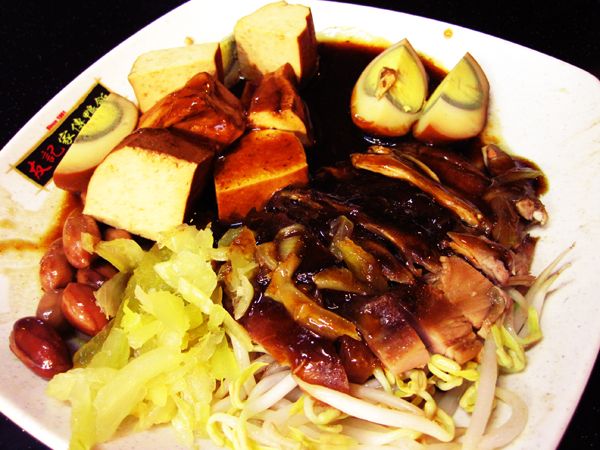 For dessert, I was a glutton and had two bowls at Ah Chew Desserts. For my hot dessert, Chinese almond paste, and for my cold bowl, aloe vera in honey water with lime. I also tried Niki's dessert, which was gingko, barley and bean curd skin soup. The gingko reminds me of a large boiled peanut. I want to try everything on the menu!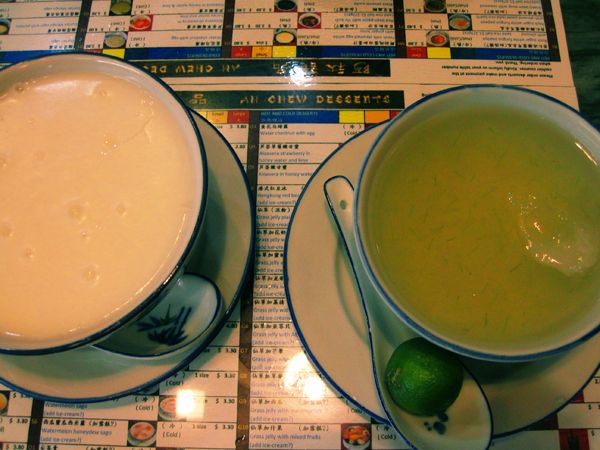 With the lovely Niki. Thanks so much Niki! Malapit na tayong mag ten years haha: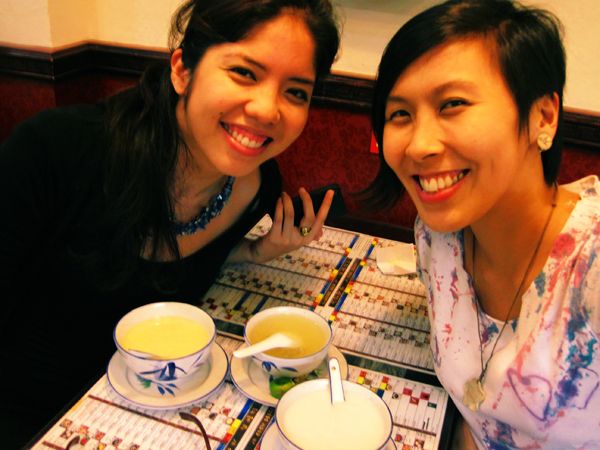 Back at the hostel. Magazines from the rec room. While I was reading, I met a new friend from Finland named Katja.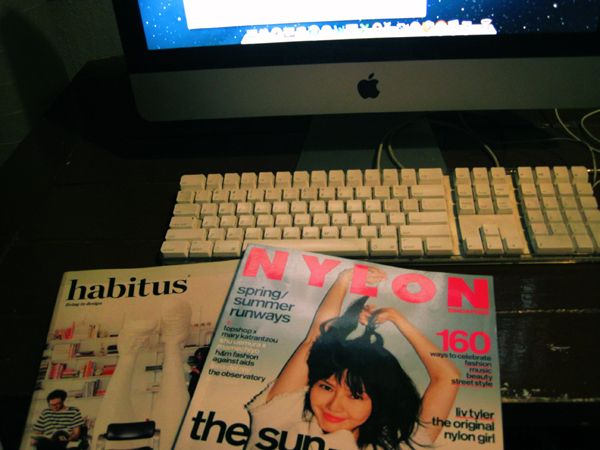 I wasn't able to take a photo of her, but in the morning, I met two new friends from Holland, Dave and Rik while we were having breakfast at the rooftop. I gave them my export quality candies from RP (guava, mango-tamarind, haha) and they haven't tasted any of those fruits, they told me. They also asked what a durian was, and why it was not allowed in some places:




When the two guys left, I was enjoying my solitude and my cereal, when this man went out to the rooftop wearing only a towel. He then proceeded to do some pushups, while I tried my best to pointedly ignore him and his flasher tendencies while hurrying to leave. He left and after some time returned and did the same thing. It was a very weird and creepy encounter--especially when you consider what gravity does for towels tied around the waist. Ick.

I like trying out new food items, ice cream and drinks when we travel, and while walking in the area, I saw this ref filled with drinks I haven't tried before. I asked the auntie which drink was the bestseller and she told me it's the white fungus drink, which I've already tried in Sentosa. I then picked this drink, thinking it's the scientific name for wintermelon, haha (OH HOW WRONG I WAS). I asked the auntie and she nodded her head, which I was wrong to interpret as yes. It tasted like ginseng and pei pa koa medicine, because after researching it now, it probably is the main ingredient for pei pa koa. I couldn't finish it even if I wanted to. I wish I got the aloe vera instead. Or the fungus one. Haha.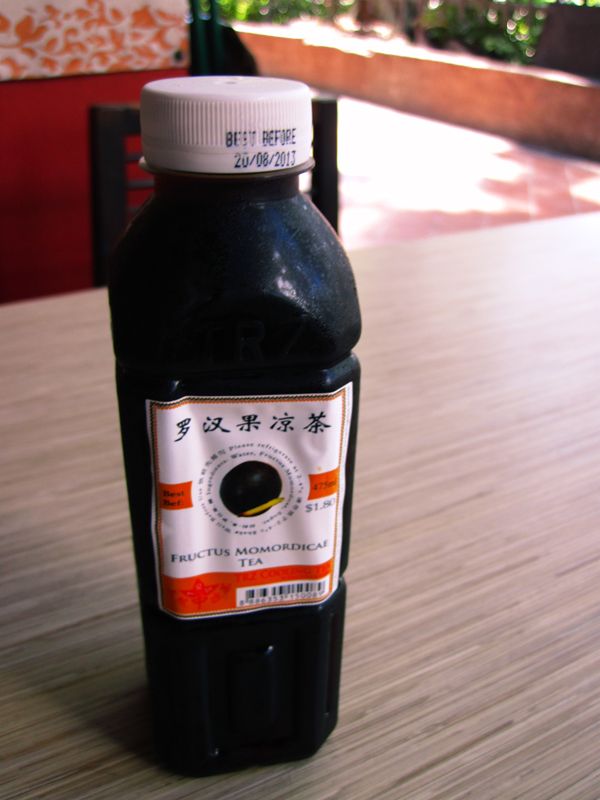 Haji lane reminds me so much of Cubao X and the Collective. Since it was too early, most of the shops weren't open yet. I wasn't able to go inside any of the stores, which was okay, because I didn't have monies and contented myself with taking photos of the beautiful store facades: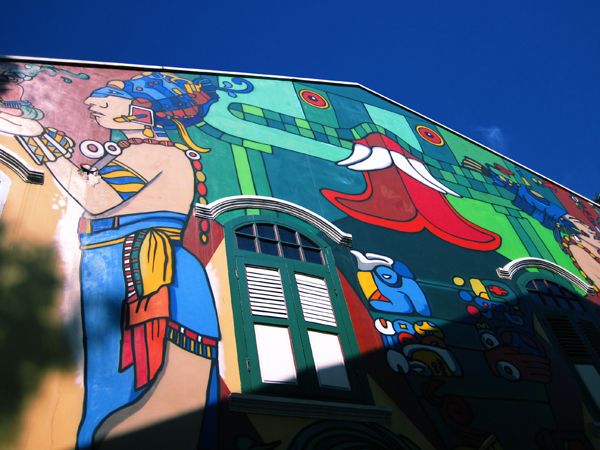 Up next: Bras Basah Complex, Cat Socrates, pen frenzy and meeting
puptea!