Exploring the Universe: Bali, Part 3 (The Water Palace and the Water Garden Cafe)
March 27th, 2013 (11:01 pm)
We explored the Candi Dasa area and ate at this quaint cafe named Water Garden Cafe:

Then we visited Tirta Gangga, or The Water Palace, which reminded me of the Imaginarium of Doctor Parnassus:

What I ate--Chicken kebabs:




Greek salad:




Apple crumble:




Camwhorage time!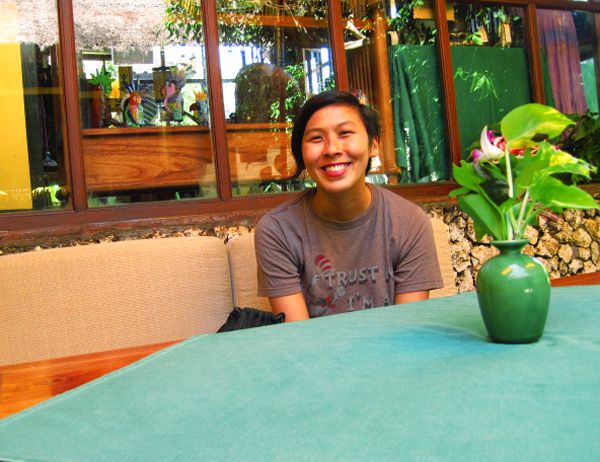 The place was so relaxing and beautiful:




After we ate we walked along the main road and saw lovely sights:




The next day we saw these flowers all in bloom:






Walked back to the cafe and scheduled an appointment for a Balinese massage. We were told we could swim in their pool while waiting. I wasn't prepared and didn't have a swimsuit but I was determined to experience swimming in this pool.






So I went walking along the main road, looking for a place that sold swimsuits. Found one with a top that was too small and didn't have pads and a bottom that was too large (someone probably switched it because the size of the top and bottom wasn't the same) but that was the only one with a design that I liked and I was able to haggle with the kind salesperson who allowed me to try it in their residential toilet. :)

Success!





I got this for myself, a kalimba, and I love the sound it makes. That night, my brother and I jammed, he with his gamelan and me with this. Fun!




This kitty's so pretty, but it saddened me that he was on a leash. :(




We rode a bemo. which was their form of public transpo (like our jeepneys) going to the Water Palace. The bemo we got was filled to the door with bottles and cartons for recycling so it was really cramped and there was no space. My mother and I shared a seat meant for one person and my brother sat on the cartons, with his head bent to the side so it won't hit the ceiling for majority of the ride--around 45 minutes till we reached the junk shop. The driver and the passengers spoke to my dad and he talked to them in Balinese, which got us a discount meant for locals. The kindly driver was nice enough to bring us directly to our destination.

Inside the bemo, after unloading at the junk shop. The journey from the road in front of the hotel to our destination was around two hours of zigzaggy roads:




These kids wanted their photo taken:




Inside the Water Palace:

The place had a lot of fountains and ponds with giant koi (I saw one that was around three feet long, I kid you not!). Koi frightened me and stepping into a pond filled with them was a bit daunting but I conquered my fear. I wanted to fulfill my Takeshi's Castle dream (remember that challenge where they had to step in a pond with floating rocks? That was what I remembered here):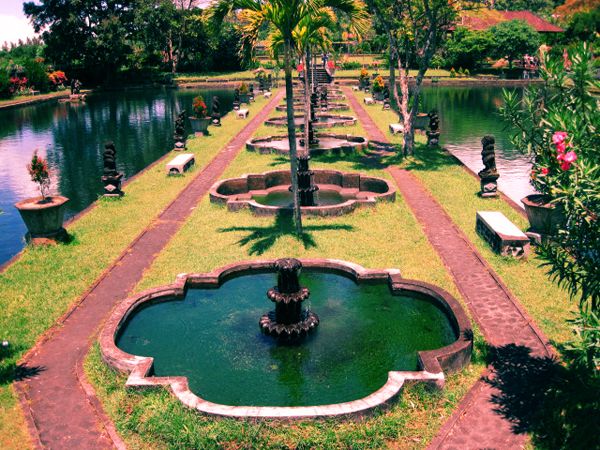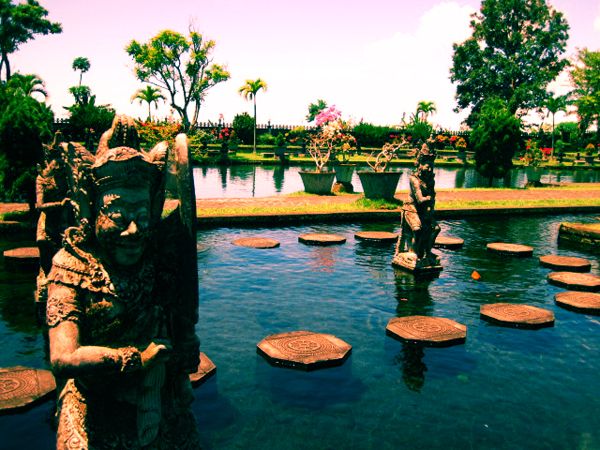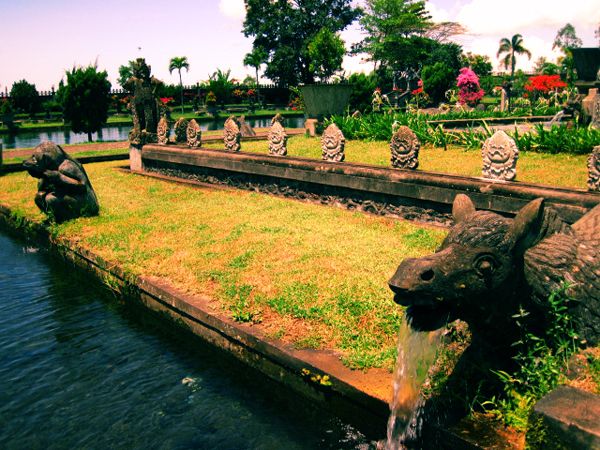 We ate at Tirta Ayu restaurant and the owner offered to tour us inside some of the houses. They all looked gorgeous!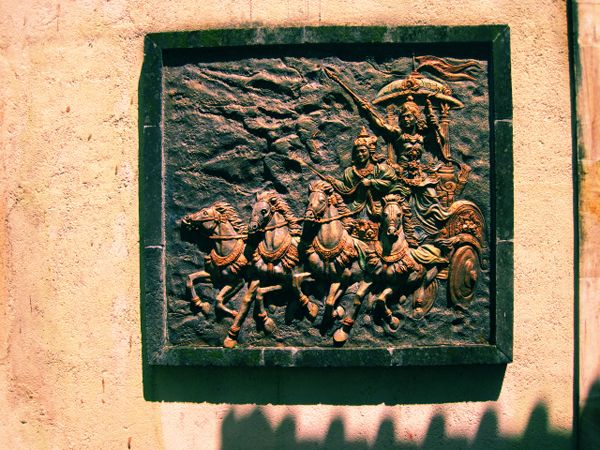 For our last day, we returned to Ubud and ate at the Dirty Duck. Found the fried duck tasteless. I like the fried itik near that gas station in NLEX more:




I also was able to try Cold Stone (cherry cheesecake) and Baskin Robbins (caramel cheesecake and chocolate something, can't remember) for the first time while waiting for our flight back home. They were okay.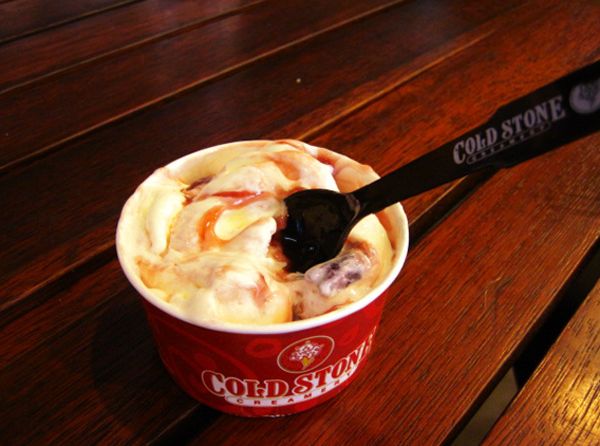 There was a kitty inside the airport! Glee!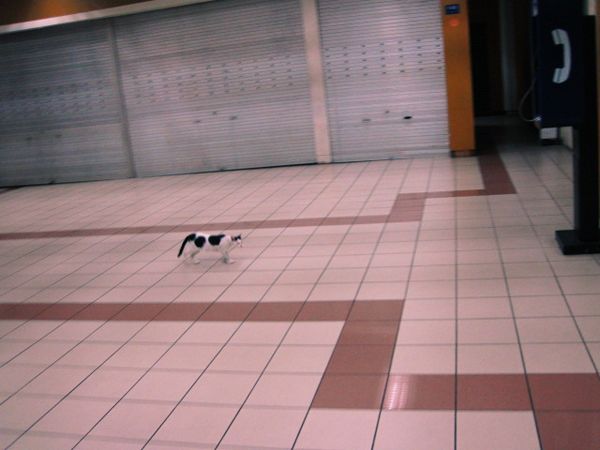 I sort of hoarded these candies because I have loved Nano Nano since I was a kid and became sad when I couldn't find any of it locally. The Bontea green tea candy was a nice surprise. The lady at the sari-sari store didn't have change so she gave me one Bontea candy instead and I ignored it till our last day and discovered that I like it. I was looking for the mint green tea variant but couldn't find it so I settled for the lemon green tea, which was also nice:




Also got myself two bottles of kecap manis. It really is black gold! When my parents first went to Bali back in the nineties, they bought a bottle of this home and it was love at first taste. There are some stalls selling it but it's mighty expensive here, so I got myself two bottles. I plan to drown everything in it. Not exactly healthy, I know, but I don't care:




The sunrise in candy hues welcomed us home: