Exploring the Universe: Bali, Part 2 (Padang Padang Beach, Kecak and fire dance, Jimbaran Bay)
March 27th, 2013 (10:13 pm)
Since we liked how we were able to see a lot of tourist spots in one day, we booked another tour package the next day. This time we were going to this beautiful place where the Tanah Lot Temple was located: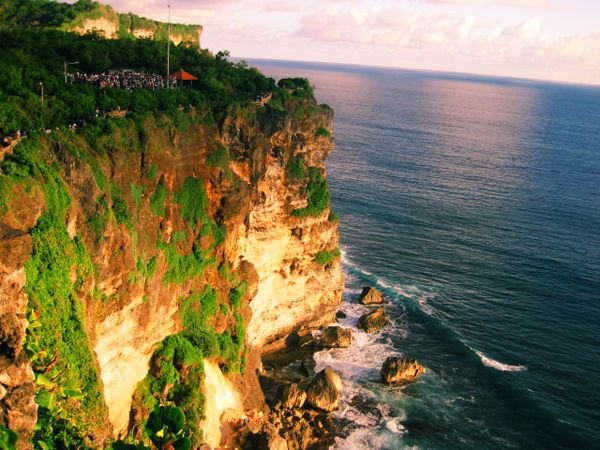 It's actually pretty similar to the Twelve Apostles area in our Great Ocean Road tour in Australia a year ago.




I always try out new ice cream brands/flavors when we're traveling and I have been hearing about this Magnum variant so I tried it, which has a caramel coating, and I adored caramel. Disappointed since it's too sweet for me, erk: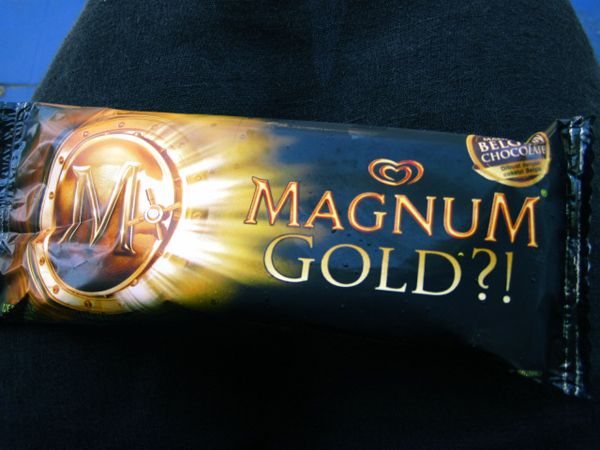 Also tried these:




This was the eatery at the street outside the hotel, where we often ate, since we wanted home-cooked and affordable meals. Love their beef rendang:




Sights near the main road: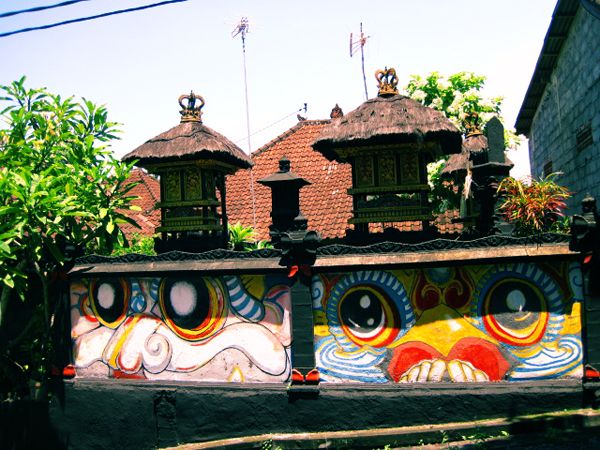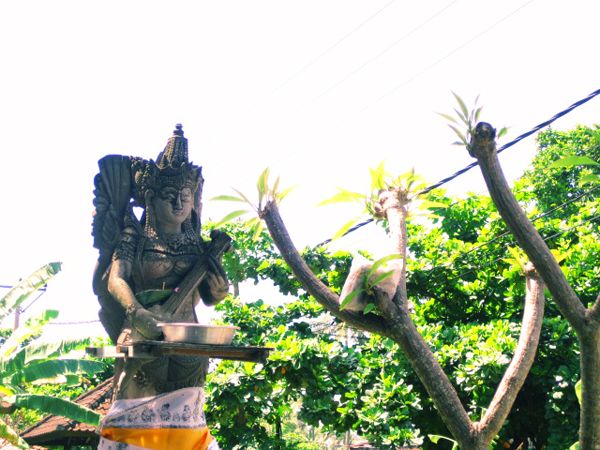 While we waited for the food to be cooked, I visited the sari-sari store across the eatery, where I saw the owner buying flowers for their ceremonies: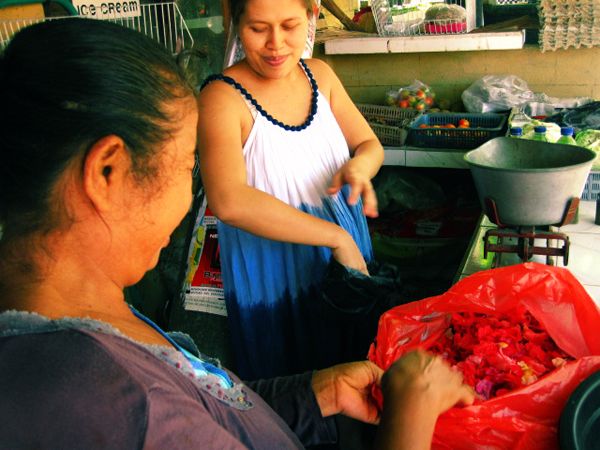 I asked if I could take a photo, the flowers were so pretty:




My heart, in my hands:



Not a durian fan, but I had to taste this, which tasted exactly like frozen durian. I like the cutie packaging though! I liked it so much I took the cups home, heh.




You'd see checkered black and white cloth everywhere, even in the base of some trees. Our guide explained the significance of this, but my goldfish memory acted up again. My dad said it has something to do with the balance of good and evil forces, like in a yin yang. Here's another explanation.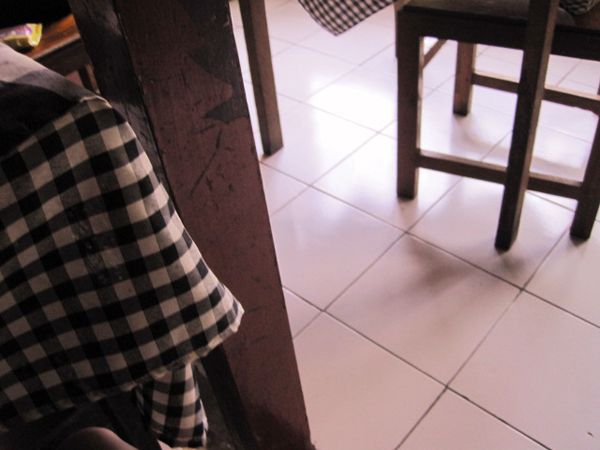 The soap at the hotel was wrapped in orange paper that I think became yellow when wet. A happy accident, since it reminds me of batik fabric:




I couldn't resist camwhoring underwater. The pool was more than ten feet deep and I discovered how braver I am with goggles. It was my first time to swim in the parts where I couldn't reach the floor anymore and I wasn't scared because I knew that I would float no matter what happened. Also, no fishes here! (I have an irrational fear of fishes and underwater creatures):




Off to Padang Padang beach, where they shot Eat, Pray, Love (which I haven't watched. Read the book but couldn't finish it because I honestly wanted to give the author a good shake to give her a sense of perspective about her "woes". But that's just me. *endrant*). I wanted to swim because the water looked great and I was the only family member who did so. The place was swamped with tourists! I liked the laidback vibe of the area though. The cove also reminded me of that cove in our Great Ocean Road tour!

Cave leading to the beach: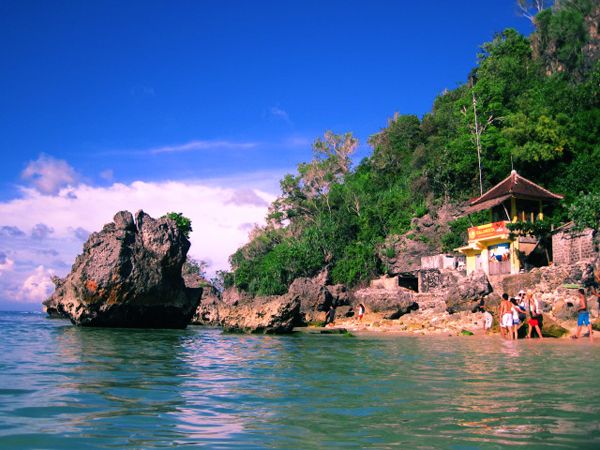 There were a lot of surfers which worried me a bit because the shoreline was too narrow and filled with a lot of tourists swimming: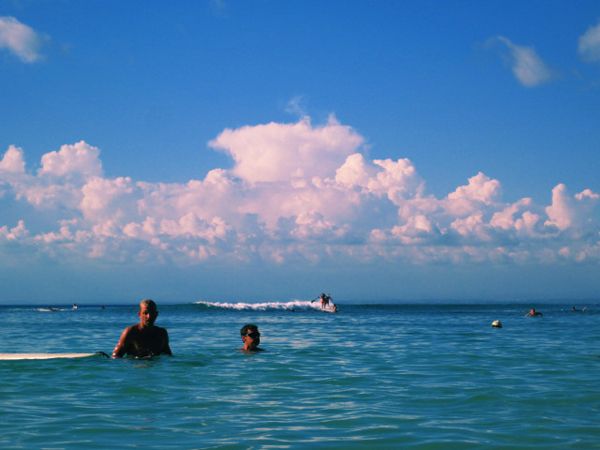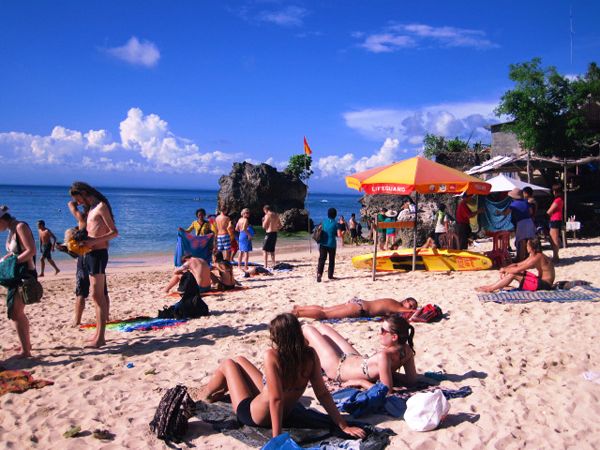 I practiced my halting French on some French tourists haha. And I cajoled my brother into taking unflattering photos of me because it was a pretty beach and I wanted to remember the moment, how happy I was and how lucky, how beautiful the day was:





We went to see the Kecak and Fire dance in Batubulan, and it was my first time to be very near wild monkeys, who stole people's accessories. We read about it in the guide books and our guide was kind enough to mention that we should hide our accessories so I was a bit scared while snapping photos, which was a pity because the place was gorgeous. A tourist got her glasses stolen, and she had to "pay" to have the locals retrieve her spectacles (and a hefty sum at that!).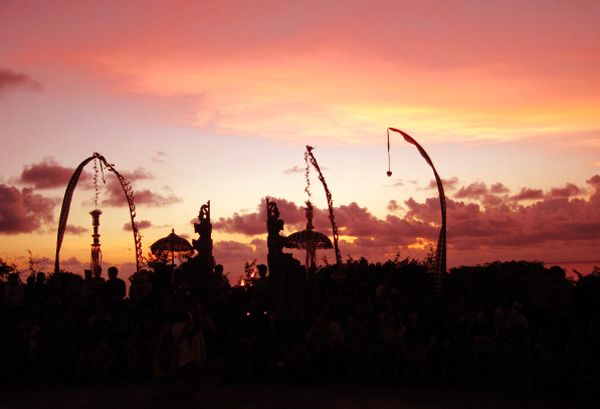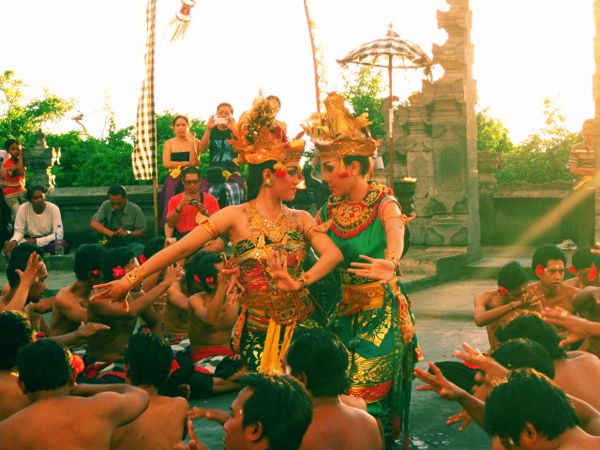 For dinner, we headed to Jimbaran Bay, which reminds me of Boracay at night. The shore was wide and spacious and I had a magnificent time walking barefoot along the shore:

Up next: Water Garden Cafe and the Water Palace!
Read Part 1
here
.