Exploring the Universe: Bali part 1 (Ubud, Barong and Kris dance, Kopi luak, Pura Besakih temple)
March 26th, 2013 (11:26 pm)
I've always been that kind of person who prefers summer and I can't be gladder that I am reincarnated in this tropical paradise (even if I am based in the city, far from the beaches or mountains). I love living in the Philippines but I also enjoy having the chance to visit other countries especially if our destination isn't too cold (I get cold very very easily). This was why I was so excited about our latest vacation, which was in Bali, Indonesia!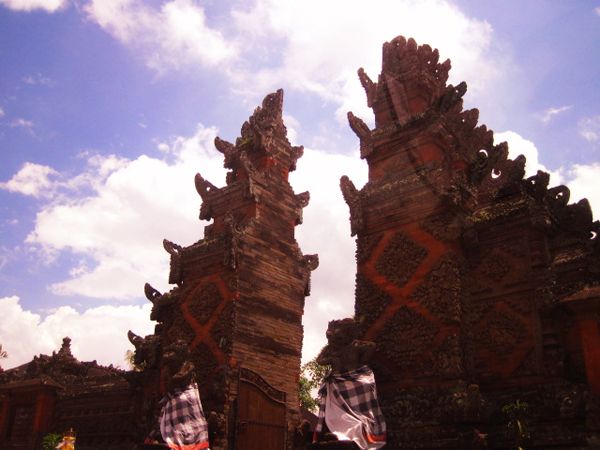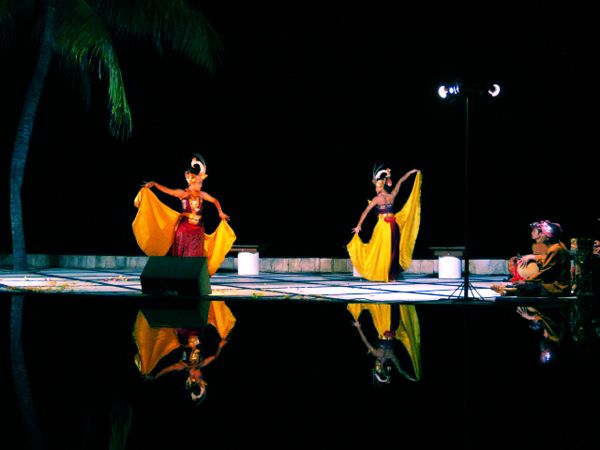 This was the view that greeted us from our resort. The weather was just like the weather back home and my brother and I kept marveling at how it was like an alternate version of our country, except that the predominant religion there was Hinduism instead of Christianity (which I personally love--am not a Christian, by the way, and our Spiritist roots has a lot of similarities with Hinduism and Buddhism, there being a strong belief in karma and reincarnation until Nirvana).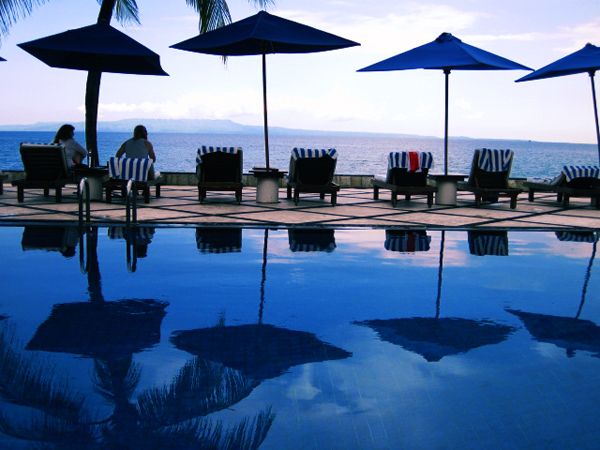 The waves were huge and perfect for surfing, which the locals did in the late afternoons: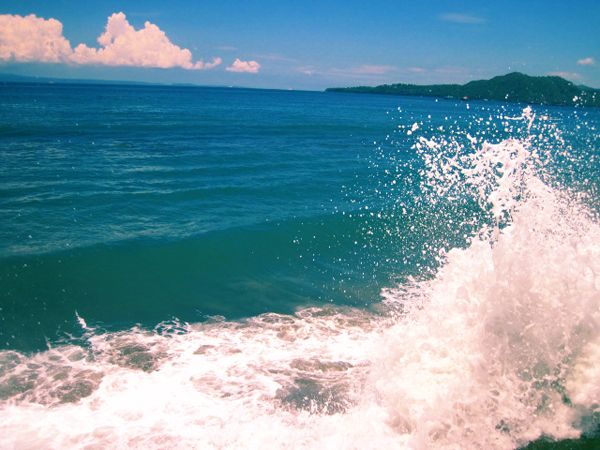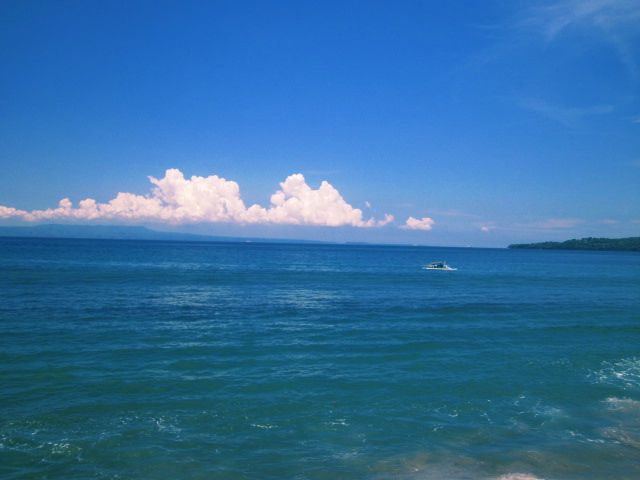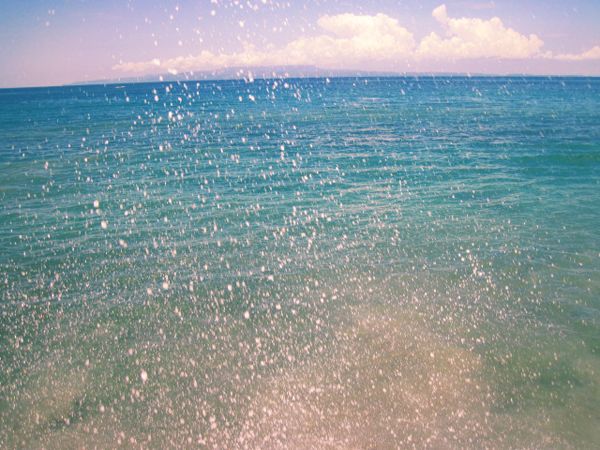 I adored how the whole region was filled with intricate handmade carvings in whichever material: stone, wood, metal and even in lontar (palm leaves)! No room for plainness here.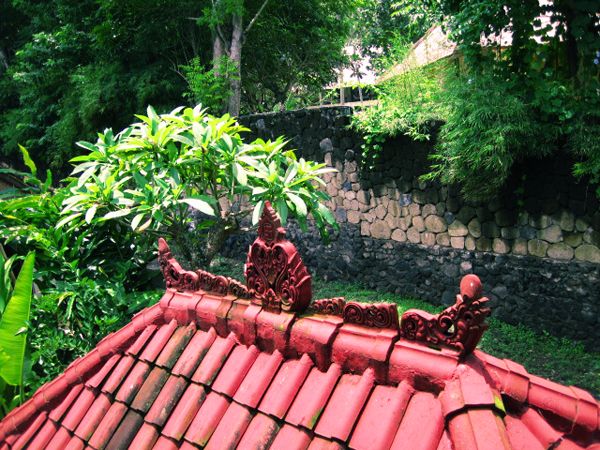 Here's our door sign: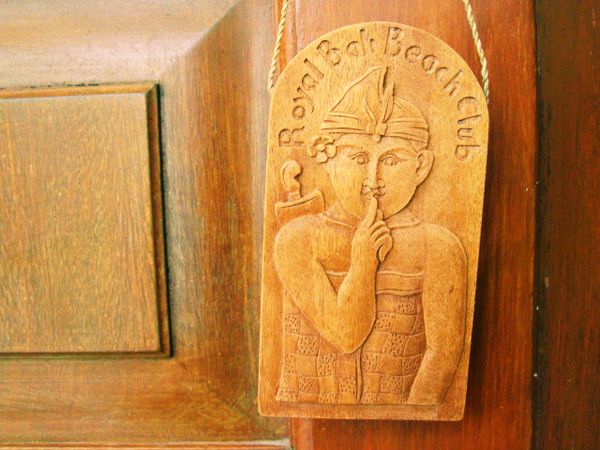 Most of the places where we dined in had orchids as centerpieces in each table:




The Balinese language was a bit like our Tagalog and my dad spent weeks learning it from audio cds and books. He was quite proficient in it and we were able to communicate easier with the locals (and ride the cheaper public transpo--the bemo) due to this. I also learned a few key Balinese phrases like "Terima Kasih", which is "Thank You". Maybe this was also why a lot of locals thought we were from Jakarta, which has a different language from Bali, as we've been told.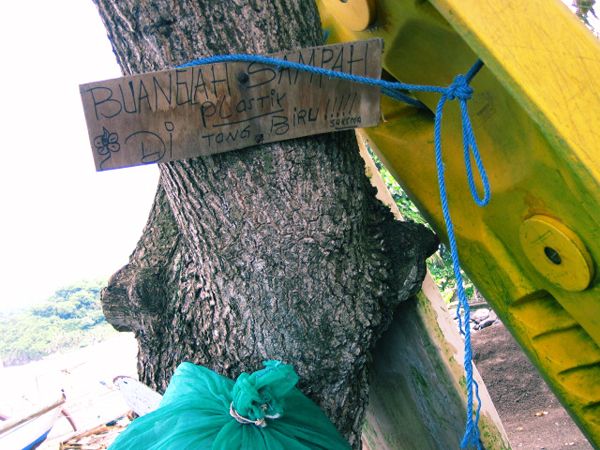 It was fortunate that I ventured into the reception area after lunch because I found out that they had some crafty sessions near the pool that afternoon! I rejoiced and reserved a slot, which was how I got to try a bit of silversmithing-- a lot harder than it looks!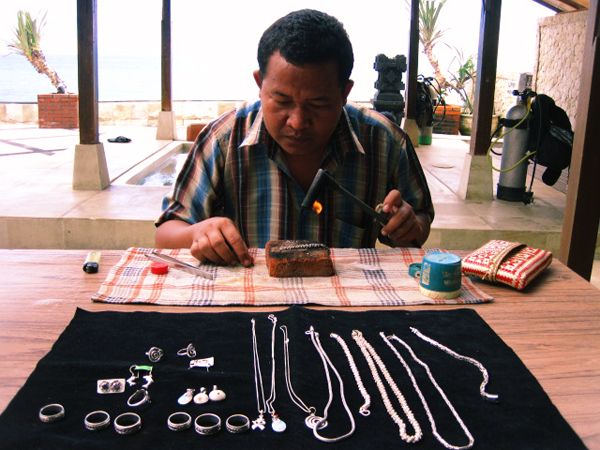 Here I am, trying to solder some silver pieces (super tiny) and shoot them in smaller holes while keeping a steady rhythm with the gas pedal for the torch. Whew. Definitely needs a lot of practice, they make it look so easy!




After that I was also able to experience lontar (palm tree leaves) calendar making. I think I might have a new obsession. Our teacher, I Made, was nice enough to teach me the techniques, from the processing of the lontar base to the shading techniques. His main job is to harvest coconuts, and this is his craft, his knowledge about it stemmed from the teachings of his grandfather who also made these calendars.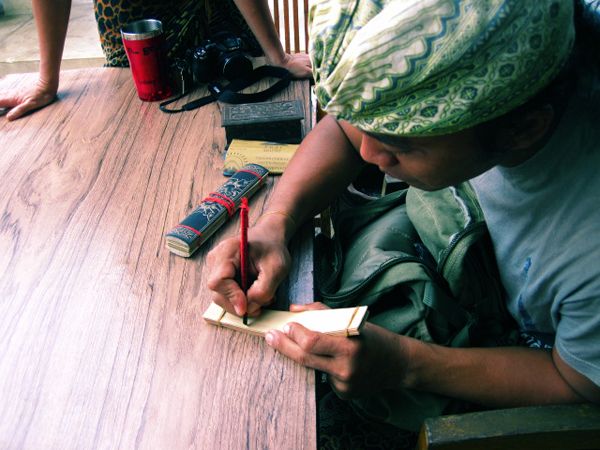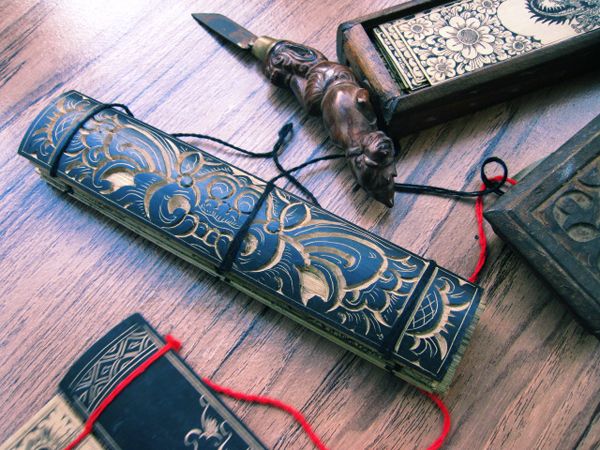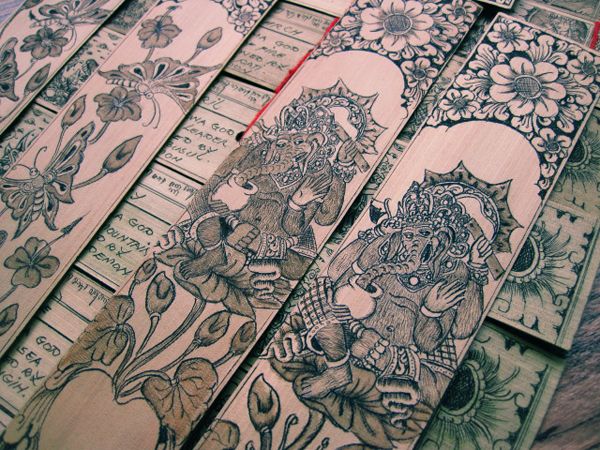 Here's what I Made created in a very short time. My name there is Ni Wayan, by the way:



I tried it and came up with this: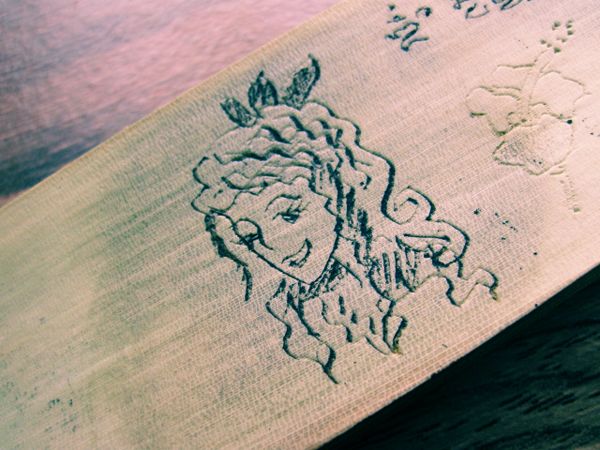 He also wrote my name in Balinese Sanskrit: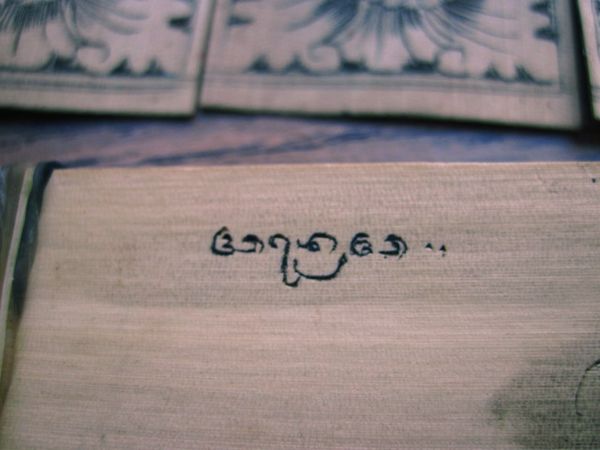 We had a nice barbecue dinner that night while we watched a traditional Barong dance: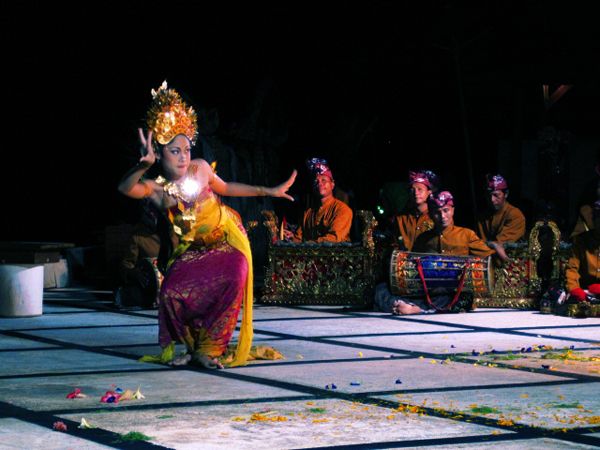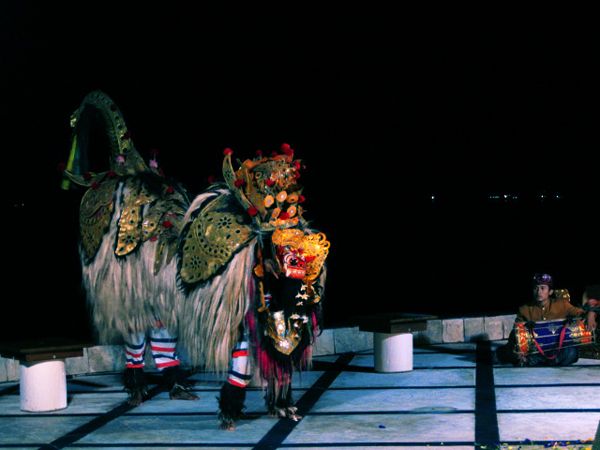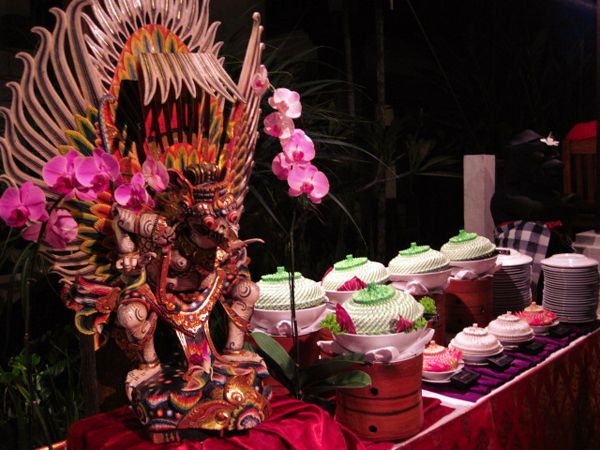 Photo op time!




The next morning we went on a packaged tour and watched another Barong dance: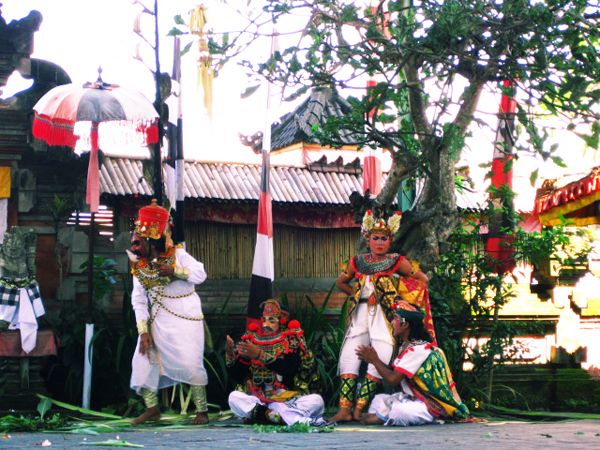 Then off to Ubud to check out various crafty studios. We went to the place where we can see actual masters of the craft in their batik-making and weaving session. Love the mushroom in this one:




Waxing several areas that would resist the dye for the second (or third?) dyeing:




Making double ikat, which I want to learn more about too. Ni Made told me it took her five days to create one sarong through weaving. Each spool of thread is dyed in various colors in different areas, which they use in the weaving process: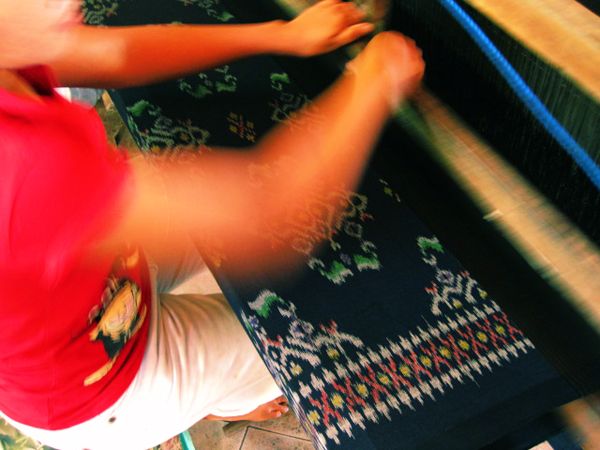 We also visited Nadia's Silver shop where we saw how they made the accessories: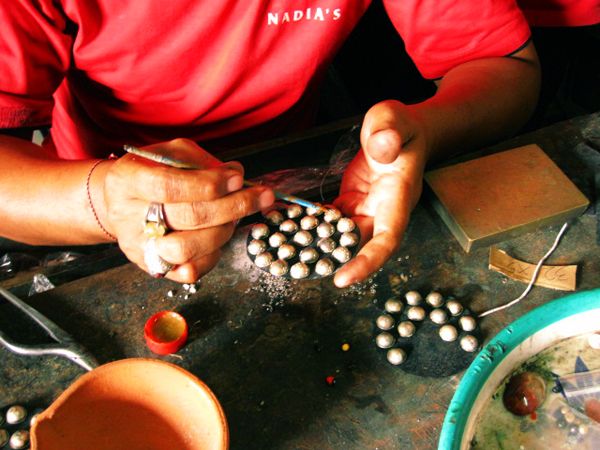 My brother and I fell in love with the gamelan and he bought a small one for himself which we played back in the hotel: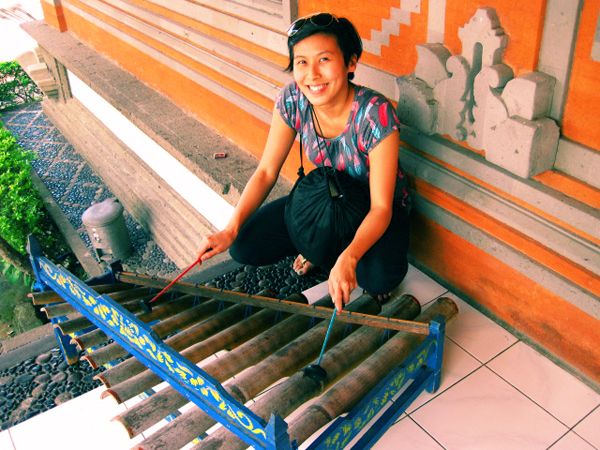 We also were taken to the house of one of the painters, to see traditional and contemporary Balinese paintings: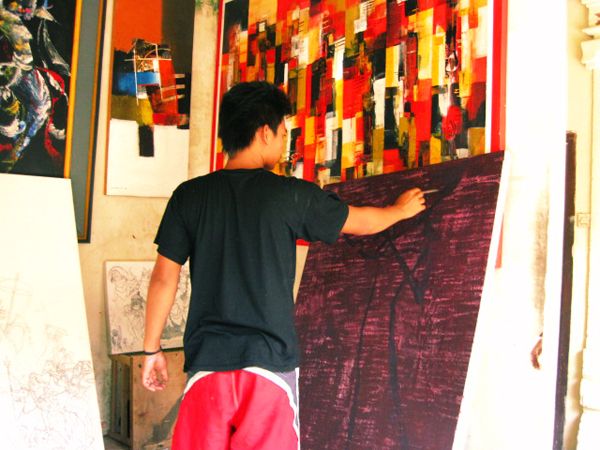 Then we visited woodcarvers, which reminds me of Paete: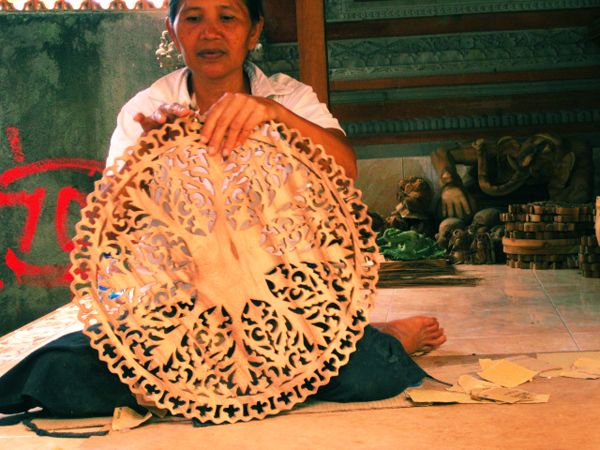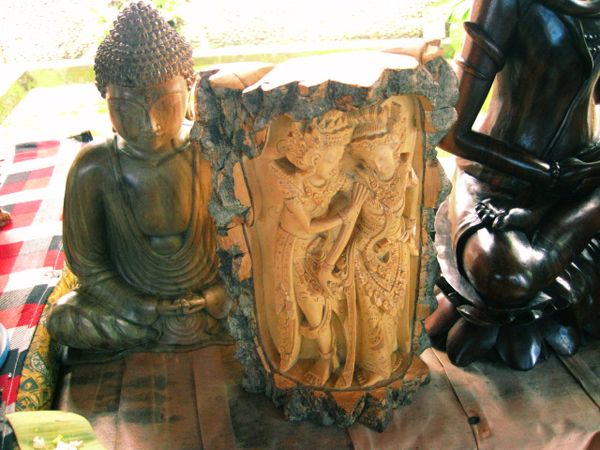 We had a buffet lunch in a cold area which had a fabulous view of Mt. Batur, which reminds me of the view of Taal Volcano from Tagaytay:



I was fascinated with their various ceremonies and all the offerings (canang sari) scattered everywhere. Our tour guide explained how each element (rice, flowers, herbs) and color in the offering has a symbolism. For me, I interpret this as the act of counting your bountiful blessings and showing your gratitude to the Universe through the act of offering her back items that bring you the most joy.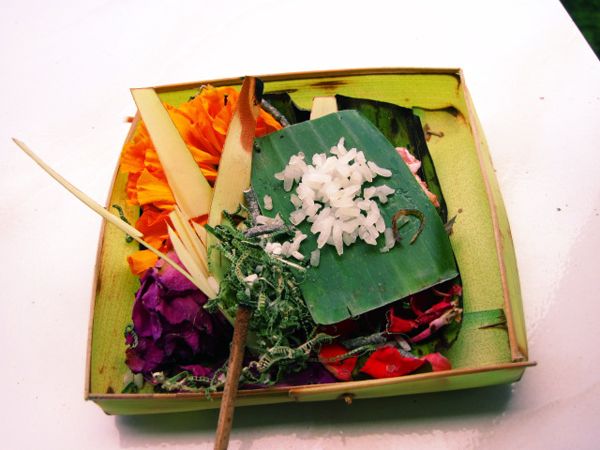 Waterfalls, where foreigners some time ago probably taught the local kids to say "me love you long time". Idiots.: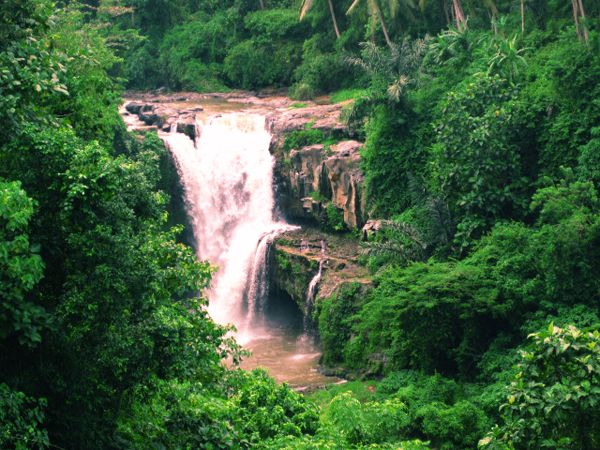 At the Pura Besakih (Mother Temple):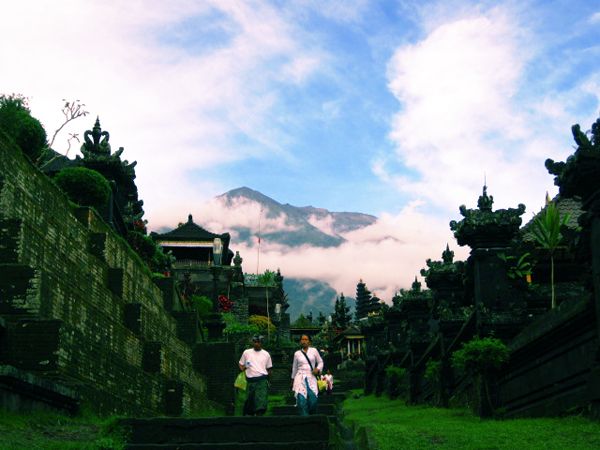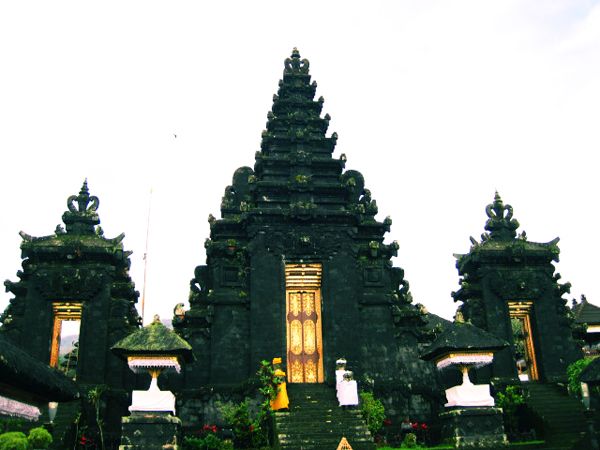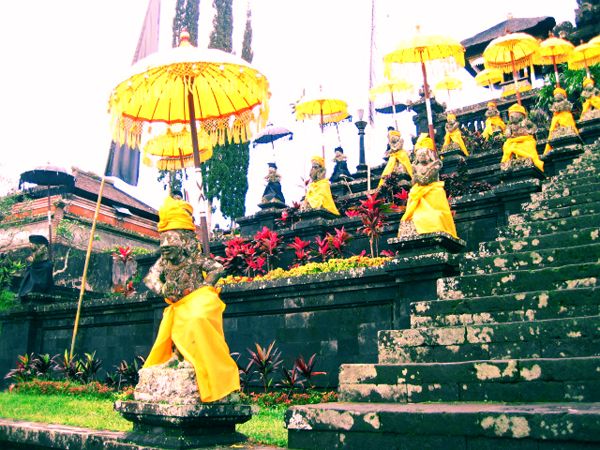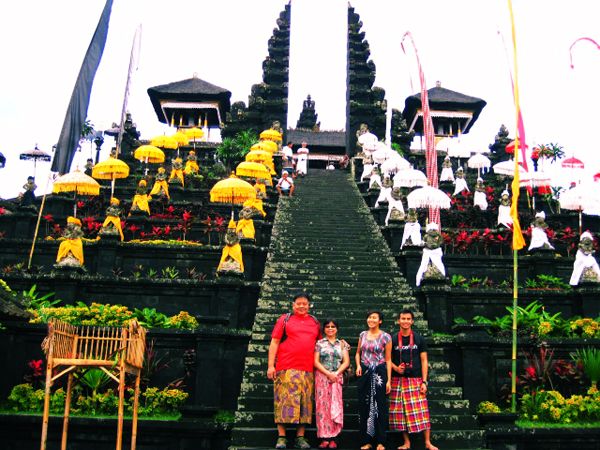 Saw a lot of "Merus", named after Mt. Meru, home of Hindu deities: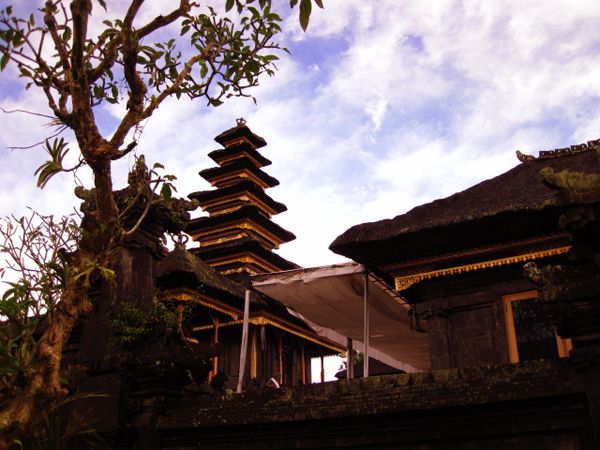 Then we visited the spice garden at Temen Village, where I tried to manually grind coffee using what we call a "pambambo" back home, and drank kopi luak (civet coffee--from their poop, to be exact, which I was a bit hesitant to try back home).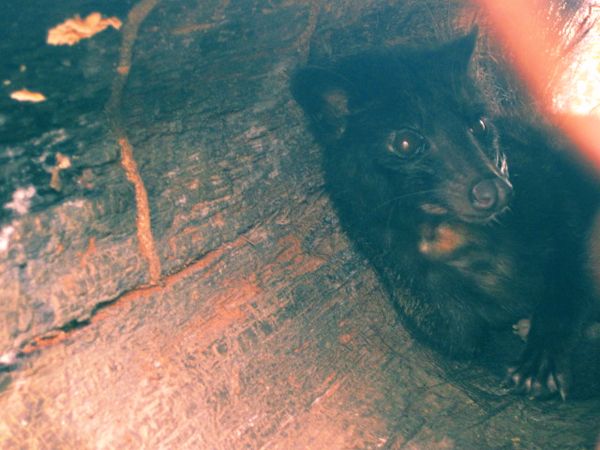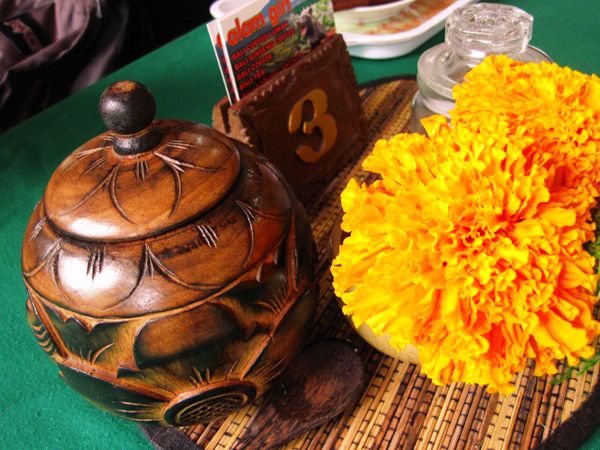 Snakefruit! Interesting to look at, super sour:




We were served different types of tea (lemongrass, lemon) and coffee (coconut, ginseng, chili cocoa):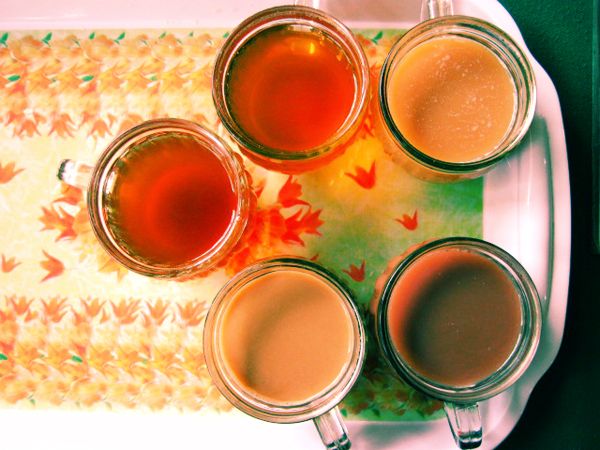 Ooh, I also tried their rice wine! (Can't tell if it tasted like our local basi or lambanog since I'm not an alcohol connoisseur heh):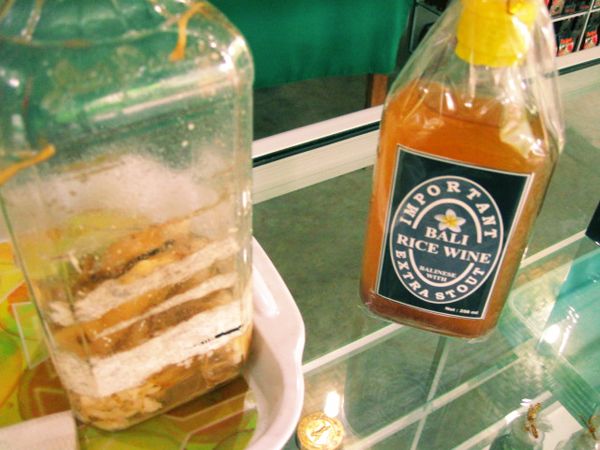 The rice terraces at Bukit Jambul: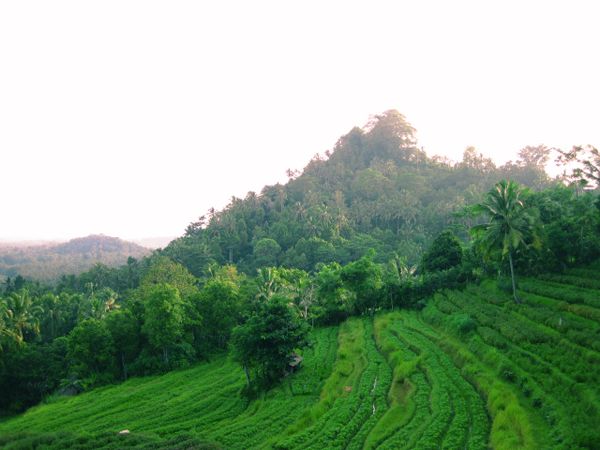 I like seeing streaks in the sky from jetplanes: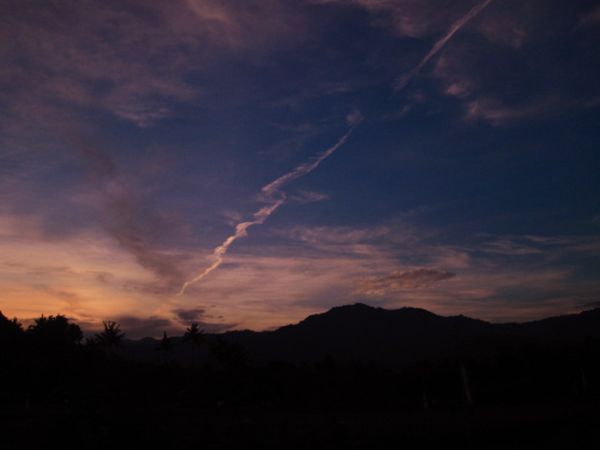 Up next! That beach from Eat, Pray, Love and Tanah Lot temple