Bits of bliss: Bookshelf rearrangement, Bookswap and an exclusive (haha) party!
April 4th, 2011 (12:02 am)
To make more space for new books from Booksale, the gf and I rearranged the bookshelf, and took some photos so we won't forget that we have these books before relocating some of them to an area harder to reach. Here's our Winterson and Didion collection, with the Best American Nonrequired Reading series: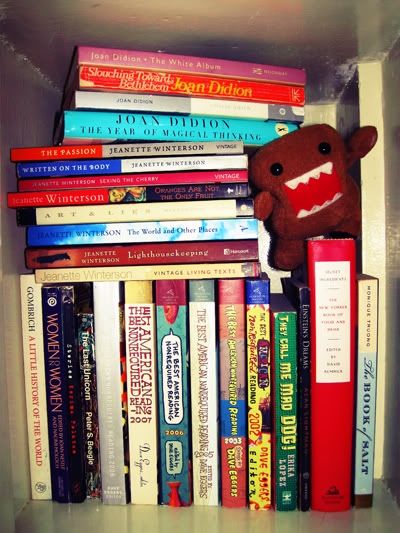 But first! We had our bookswap a few weeks ago, check out the blog entries about it by Eliza, Almi, and Kat! :).



I had a date with myself before the bookswap since everybody was at work in the morning. I ate at Tapa King Alphaland:



Spent a long time at Booksale, chatting up the ates and buying these books: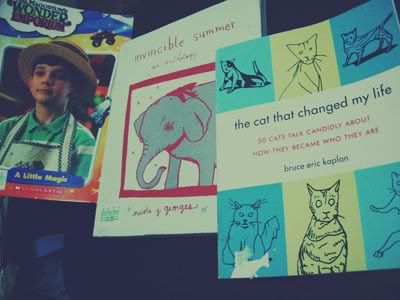 I was able to buy Invincible Summer also from Booksale, an anthology of the zines by Nicole Georges. It's so engrossing and lovely, I think I almost hugged the ates when I found it. I am now inspired to make something similar, and maybe sell it for only Php10, do you think you'd be interested? :) :



Take a peek: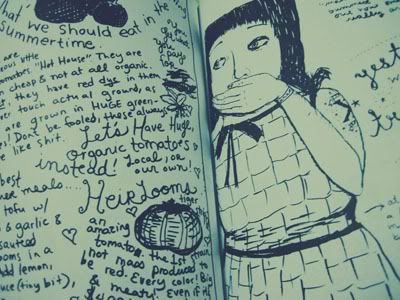 Took an MRT to Ayala: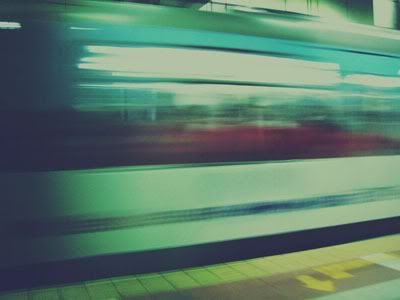 Shopped at SM Makati a bit and ate lumpia from Bodhi:



Bought myself some Caronia bluegreen nail polish, like the one Liv wore in Skins:



Cherry blossoms!



Waited for the gang at Starbucks 6750, where I ate this sandwich and cake: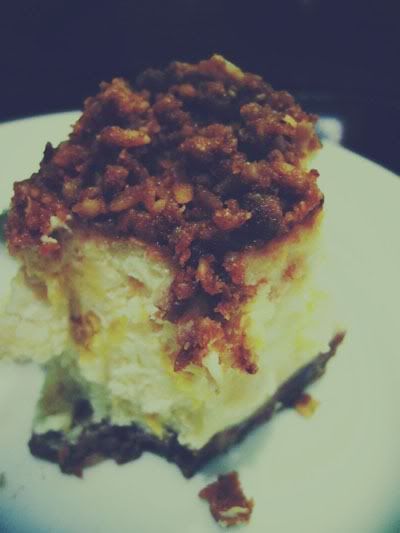 Almi arrived first, then Kat. We noticed that all three of us had nail polish and camwhored a bit: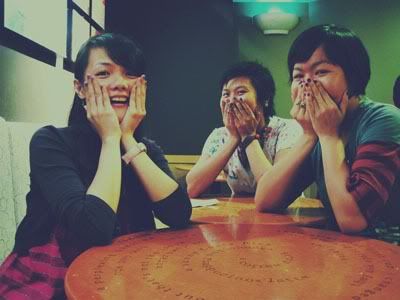 I painted some dots on Kat's nails: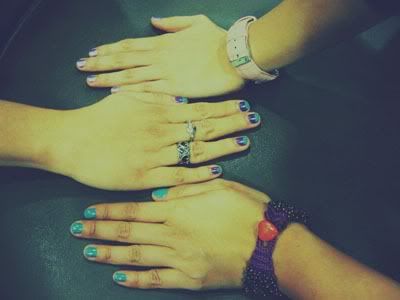 We had a lot of Elizabeth Berg books!



The whole gang:



We played that game that Almi suggested, where we'd ask a question and find an answer in a random page in a book we're holding. Fun times, with Eliza getting sexually ambiguous answers most of the time, haha:



This little cutie wanted to be part of the festivities: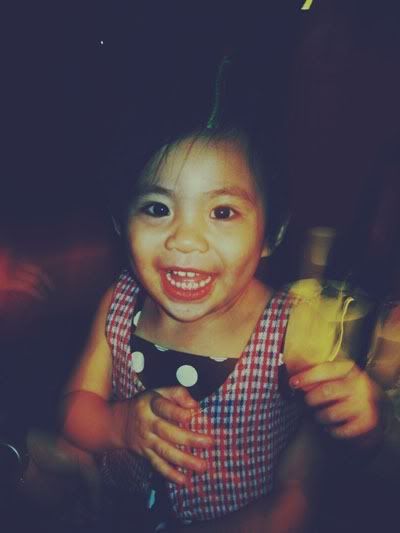 Took home these books from Eliza and Kat: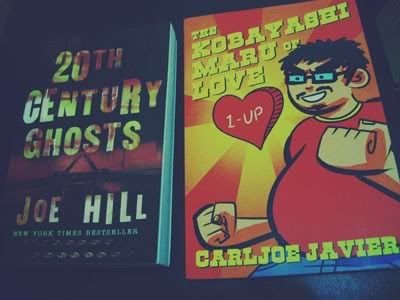 The day before the bookswap, the gf and I went with some friends to an exclusive party at Timog. It has been a long time since my last exclusive, so I was excited about it. Most of the night was spent eating instead, since no one was dancing at the party yet when we arrived, and we decided we'd rather talk over coffee outside.

Before we went inside, we ate at Amici Timog first.
Cheesecake gelato, which was divine, btw:



Chocolate sans rival:



More gelato:



Ice cream cakes:



Just a few minutes ago, the gf and I rearranged our books and took photos:

Our Smith collection: Zadie Smith, Keri Smith, Ali Smith (Also, our nanowrimo books!)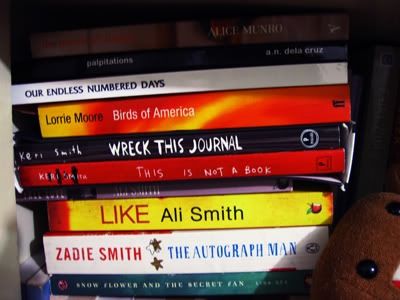 Food lit, Joyce Carol Oates, John Irving, Panda books:



Fangeeking with Buffy Watcher's Guide (we also have some Buffy script books here somewhere), Douglas Adams, Atwood and A.M. Homes:



Our LGBT/Erotica/Women's Studies stash. So lesbian, we know:







P.S. Here are the stuff I bought from Mt. Cloud Bookshop in Baguio:



and also, from Vigan, since I have fond childhood memories involving this:



P.S.S. New purchases from Booksale (ack! I couldn't NOT buy them, I've long adored Leslea Newman, and that Blount book seemed interesting, thought my mom and the gf would also love it)